Adult Programs
These library programs are designed for adults and include clubs and other events.

*Adult Programming will take place either IN-PERSON or VIRTUALLY. Please view the program description below for more information. All programs are subject to change.*
2023 ADULT SUMMER READING PROGRAM
Adults are invited to participate in this year's Summer Reading Program beginning Monday, June 12th! For every adult book/audio book you read, or adult program you attend you will be given a ticket to fill out for a chance to win a 4 pack of Apple AirTags, a 3 piece set of luggage, and a $75 Seven Springs gift card! This prize is for adults only. The prize drawing will take place on Thursday, August 10th!
Introduction to the Internet
Wednesday, June 7th at 5:30pm
Learn how to get connected to the Internet as well as how to search for things online. The max capacity for this class is 6 people. Please sign up online for this In-Person class here.
E-Books & E-Readers
Tuesday, June 13th at 5:30pm
Learn how to electronically borrow E-Books and audiobooks from the library using an E-Reader device and the Overdrive and Libby services. Patrons, attending this class, are welcome to bring in their own E-Reader devices. The max capacity for this class is 6 people. Please sign up online for this class here.
Introduction to PowerPoint 2019
Wednesday, June 14th at 5:30pm
Learn the basics of creating a PowerPoint presentation. The max capacity for this class is 6 people. Please sign up online for this In-Person class here.
All Together Now - A Summer Hike in South Park
Saturday, June 17th at 10:00am
Meet at the Parking Lot near the Skating Rink
Join us for an early summer walk in the park to blaze some new trails, talk history and nature and enjoy some exercise. Lifelong resident of South Park and Adventure Outdoors volunteer, Sue Flaherty will once again be our leader on a moderate walk that will include hills and uneven paths. Please remember to take water and bug spray! Please sign up online for this program here.
Advanced PowerPoint 2019
Tuesday, June 20th at 5:30pm
Learn how to use custom animations, slide transitions, etc. in Microsoft PowerPoint. The max capacity for this class is 6 people. Please sign up online for this In-Person class here.
South Park Past, Present, and Future
Wednesday, June 21st at 6:30pm
Do you know how South Park came to be? Or why the lake was never installed? Have you seen the restored Cascades at Stone Manse or the connector trail to the Montour Trail? Have you heard about the proposed Paul Riis trail or improvements coming to the ponds on Maple Springs and the game preserve? To learn about past, present and future projects in South Park, please join Barbara Brewton, Project Manager for the Allegheny County Parks Foundation and Carolyn Savikas, Chair of the Friends of South Park. Please sign up online for this program here.
Paint Poured Flower Pots Craft
Thursday, June 22nd at 6:00pm
Adults are welcome to join us for a flowerpot paint pour demo! Please bring an apron, or wear clothing that you won't be upset if you get paint on. Please only register for this program if you did not attend the May session! Please sign up online for this program here.
A Cool Summer Tea
Thursday, June 29th at 6:00pm
in the Community Center
Looking for a cool way to chill this summer? Join Abeille Voyante Tea Co.'s owner (and our favorite tea guru), Danielle Spinola, as she walks you through how to make iced tea using loose leaf tea and herbs from your garden. We will be brewing and sampling several drinks (and some goodies). Bring your questions AND your taste buds. The cost is $10 per person paid in advance (due June 26th). Registration required! Please sign up online for this program here.
Day Trips & Destinations
Burgh Bits & Bites Food Tour of the Strip District
Friday, June 30th from 9:00am - 1:00pm

Bus leaves South Park Library at 9:15am
Bus will return to South Park Library around 1:00pm, depending upon traffic
Payment is due Thursday, June 15th

The Strip District tour features a behind-the-counter look at a variety of eateries in Pittsburgh's historic market district. This tour links local history with the eating establishments peppered along Penn Avenue with taste samples from around the world including Italian pastries, Mediterranean and Polish specialties, European Meats and cinnamon bread. This is a fairly easy to moderate walk but please wear comfortable shoes. Water will be provided.

The cost is $75.00 per person and includes transportation and the tour. Registration begins May 24th at 10:00am either by visiting the Library or by phone (412-833-5585). Space is limited and payment is due June 15th.

FREE COMPUTER CLASSES!


**South Park Township Library's FREE computer classes will take place at the Library. Learn more about our Computer Classes here.
INTEGRATED YOGA FOR ADULTS!
Start or continue your yoga journey with classes through South Park Library. We will integrate yoga flow with gentler hatha yoga and pose work; connecting our breath with movement to increase flexibility and strength as well as body awareness. Join us and you will soon discover a new you both on and off the mat.

GENTLE FITNESS & GENTLE YOGA FOR ADULTS!
If you would like a program designed exclusively for adults and order adults that is fun, energizing and more personal than a gym, this is exactly what you've been looking for! The Board Room and the Community Center will be open on Tuesdays and Thursdays from 11:00 am - 11:30 am for those who wish to exercise. New participants are required to fill out a liability waiver.
INTEGRATED YOGA
Tuesdays
from 7PM - 8PM
In-Person
$5 per class


GENTLE FITNESS
Tuesdays
from 11AM - 11:30AM
In-Person
$3 per class

SEATED YOGA
Thursdays
from 11AM - 11:30AM

In-Person

$3 per class
ADULT BOOK CLUBS
Challenge yourself to read interesting and compelling novels with a great group of readers. We welcome all new members! Each book club meets in the Library.

2023 TEA & MYSTERIES BOOK SCHEDULE 2023 ADULT BOOK DISCUSSION SCHEDULE
Wednesday, June 14th
@ 1:00PM




NO NEED TO REGISTER!

Thursday, June 15th

@ 6:30PM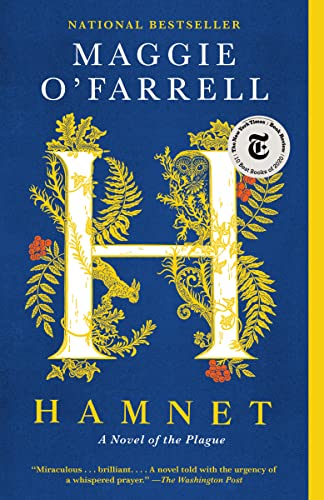 NO NEED TO REGISTER!