Adult Programs
These library programs are designed for adults and include clubs and other events.

*All in-house library programming is CANCELED, but BE SURE to check out some of our virtual programming! All programs are subject to change.*




Join our county-wide

Winter Reading Challenge

! The challenge is open to patrons of all ages. 10 participants county-wide will be randomly selected to

win a $25 Visa gift card

.

Click on the Beanstack Graphic above to Register Online or Download the Beanstack App for IOS or Android Devices! Click Here if you need help Signing up to Beanstack on a Computer or Click Here if you need help using the Beanstack Mobile App.
Register for an Adult Subscription Bag!

Doors Open Pittsburgh - Nellie Bly: How a Sassy Girl from Pittsburgh Became a Legend
Monday, January 25th from 7:30 pm - 8:15 pm

This is the story of a girl from Pittsburgh who proved her mettle one front page headline after another. She took on prickly social issues. She went undercover when undercover was only "for the boys." This is the story of how one woman changed the world.

Please sign up for this virtual presentation by going to https://doorsopenpgh.org/virtual-tours/. Select the $5 Donation option, and use code SPL2020 at checkout to register for free!
Financial Counseling & Wellness
Wednesday, January 27th at 7:00pm (Rescheduled from November 10th)

Looking for tips and best practices for managing your money in the era of COVID-19? Join the experts from the Pittsburgh Financial Empowerment Center (FEC) for a virtual discussion around budgeting, building up your credit, and saving for the future. We'll talk through some tools and resources that will help you feel in control of your monetary situation and put you back on the path to financial stability. 

Please sign up for this virtual program here.
Doors Open Pittsburgh - Significant African American Buildings of Pittsburgh
Monday, February 1st from 7:30pm - 8:15 pm

Let's kick-off Black History Month! Explore the region's historically significant buildings documents the accomplishments of Pittsburgh's African American Community. We share the architecture and more importantly the pride, perseverance, and perspective of resourceful and creative local leaders who had a national impact. 
"The Golden Brigade: The Untold Story of the 82nd Airborne in Vietnam" -
Author Robert Dvorchak
Wednesday, February 3rd at 7:00 pm

In his book, local author and former Post-Gazette staffer, Robert Dvorchak gives us a soldier's-eye view of the Vietnam War as seen through the lens of men who answered their country's call to service. The book is a major contribution to our historical understanding of the war and what is meant for 82nd Airborne soldiers, many from PA, who fought in the jungles, mountains and flooded rice paddies of Vietnam. 
FREE VIRTUAL COMPUTER CLASSES!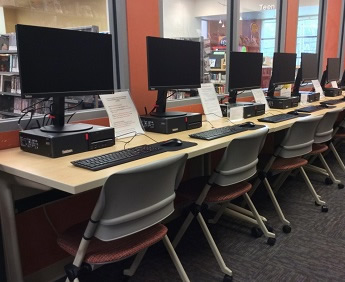 **South Park Township Library's FREE computer classes have gone virtual
and will take place on Zoom.
Learn more about our Computer Classes here
.
VIRTUAL YOGA ON ZOOM!



Yoga is virtual until further notice! Please mail your money to the Library or place an envelope with your money to the Library's donation box, located in the Library's entryway. We will e-mail you a link to access the Yoga on Zoom.

INTEGRATED YOGA
Tuesdays from 7PM - 8PM
On Zoom
$20 to attend all classes


GENTLE FITNESS
Tuesdays from 11AM - 11:30AM
On Zoom
$24 to attend all classes

SEATED YOGA


Thursdays from 11AM - 11:30AM

On Zoom

$24 to attend all classes
ADULT BOOK CLUBS

Challenge yourself to read interesting and compelling novels with a great group of readers. We welcome all new members! You will need to sign up online for these book clubs!

2021 TEA & MYSTERIES BOOK SCHEDULE 2021 ADULT BOOK DISCUSSION SCHEDULE
Wednesday, February 10th
@ 1:00 PM




NO NEED TO REGISTER!