Adult Programs
These library programs are designed for adults and include clubs and other events.

*All in-house library programming is CANCELED, but BE SURE to check out some of our virtual programming! All programs are subject to change.*

2020 ADULT SUMMER READING PROGRAM

LOG YOUR READING ON BEANSTACK!




Click on the Beanstack Graphic above to Register Online or Download the Beanstack App for IOS or Android Devices! Click Here if you need help Signing up to Beanstack on a Computer or Click here if you need help using the Beanstack Mobile App.

Adults can receive a virtual ticket on Beanstack for logging every book read or program attended. Each virtual ticket can be entered into our Grand Prize Raffle that will take place at the end of summer!

2020 Adult Summer Reading Programming

Projects Happening in the Park
Tuesday, August 4th at 7:00pm
Barbara Brewton with the Allegheny County Parks Foundation and Carolyn Savikas from the Friends of South Park will discuss updates on all the projects scheduled for South Park including the Cascades at Stone Manse, the outdoor classroom, the new meadow, rehabilitation of the ponds on Maple Springs and in the Game Preserve. In addition, Barbara will update everyone on the Green Paving Project slated for the fairgrounds parking lot. 

Please sign up online for this program here!
Meditation: A Practical Approach to Being Present
Tuesday, August 6th at 7:00pm

Now more than ever we need to commit to the benefits of "being present" versus living in a state of anxiety or worry. Join us for this intro session brought to us by Aspect Life Coaching & Serenity Center. Please sign up online for this program here!
Baking with Maria!
Monday, August 10th at 6:30pm

Last month, you learned how to make Venezuelan Arepas with Maria, it's now time for dessert! Tres Leches or "Three Milks Cake" has become a traditional dessert all over Latin America. While the history of its origins are not exactly known, it is thought to come from Central America. After signing up, a list of ingredients will be e-mailed to you. Please sign up online for this program here!
Adult Take Home Craft: Watercolor Flowers
Monday, August 10th - Saturday, August 15th

Learn how to draw and paint fun and vibrant watercolor flowers! Grab & Go kits will have all the supplies you need, and you will be e-mailed a tutorial video. Kits will need to be picked up between August 10-15 during vestibule pickup hours. Please sign up online for this program here!
Fallingwater
Tuesday, August 11th at 7:00pm

Join one of Fallingwater's Lead Educators to learn the story of one of America's most iconic works of architecture, with a special focus on how Fallingwater and its original owners, the Kaufmanns, connect to Pittsburgh. Also learn how the current owner of Fallingwater, the Western PA Conservancy, uses the site to educate people of all ages.

Please sign up online for this program here!
Why Pittsburgh? A Story of Innovation
Monday, August 17th at 7:00 pm

From the Ferris Wheel to heart valves, the air brake to zombies, this talk from the Heinz History Center unveils how innovations from this region have changed or impacted the world. Please sign up online for this program here!
FREE VIRTUAL COMPUTER CLASSES!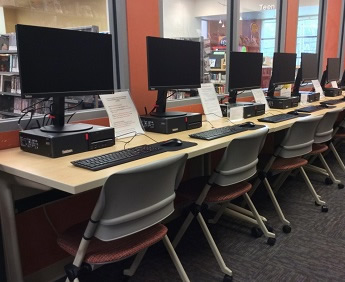 **South Park Township Library's FREE computer classes have gone virtual
and will take place on Zoom.
Learn more about our Computer Classes here
.
Social Networking: Facebook Computer Class
Thursday, August 13th at 10:00am
Learn what social networking is all about and how you can sign up for a Facebook account. Sign up for this class online here.

Online Shopping Computer Class
Wednesday, August 19th at 2:00pm
YOGA AT THE LIBRARY!



Yoga is back! All Yoga participants must sign a new waiver!

INTEGRATED YOGA
Tuesdays from 7PM - 8PM
Outside by Community Center
$5 per class


GENTLE FITNESS
Tuesdays from 11AM - 11:30AM
in Community Center
$3 per class

SEATED YOGA


Thursdays from 11AM - 11:30AM

in Community Center

$3 per class
ADULT BOOK CLUBS

Challenge yourself to read interesting and compelling novels with a great group of readers. We welcome all new members! You will need to sign up online for these book clubs!

2020 TEA & MYSTERIES BOOK SCHEDULE 2020 ADULT BOOK DISCUSSION SCHEDULE