Adult Programs
These library programs are designed for adults and include clubs and other events.

Immigration Journeys: Old and New
Digital Storytelling and Community Conversations
Tuesday, April 18th at 6:30pm

ACLA (The Allegheny County Library Association) is inviting everyone to join us to celebrate our cultural mosaic! FOR MORE INFORMATION PLEASE CLICK HERE!
Antique Appraisal Fundraiser & Bake Sale
Saturday, April 29th from 11:00am - 2:00pm
In the Community Center


Click on the picture to view more information on the Antique Appraisal fundraiser!

South Park Township Library Day at PNC Park!
Sunday, May 7th at 1:35pm
$22 per ticket - Section 146


Click the picture for more info!

DAYTRIPS & DESTINATIONS ARE BACK!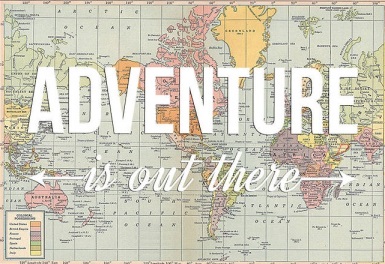 Click on the picture to view the Daytrips & Destinations Schedule.
Space is limited! Registration is required!

YOGA AT THE LIBRARY!

INTEGRATED YOGA
Tuesdays from 7PM - 8:15PM
$5 per class


GENTLE FITNESS
Tuesdays from 11AM - 11:30AM
$3 per class

SEATED YOGA


Thursdays from 11AM - 11:30AM

$3 per class

Tuesday, March 21st

Tuesday, March 21st

(In Library)

Thursday, March 23rd

Tuesday, March 28th

Tuesday, March 28th

(In Library)

Thursday, March 30th

Learn the Art of Pysanky
(Ukrainian Egg Decorating)!
Saturday, March 25th from 10:30am - 1:30pm
Thursday, March 30th from 6:00pm - 9:00pm

Pysanky is a traditional craft in Ukraine, with a history of thousands of years. The method is similar to batik -- patterns are drawn on the egg with wax, which then protects the covered areas from the dye that is applied. Artists from St. Peter & St. Paul Ukrainian Orthodox Church will be here to teach you. The cost is $10 per person. Space is limited. Registration is required! All supplies will be provided!
Hawaiian Dance Class
Saturday, March 25th at 11:00am
at South Park Township Community Room

Aloha! Join us for 60 minutes of island dance fun! In this workshop you'll learn basic Hawaiian dance movements including the "kaholo, ka'o, 'ami, and a few other fun movements. We will learn to put them together to tell a special story, the 'hukilau'. This class is family friendly... children 8 and over are welcomed with an adult.

This class is sponsored by Improvement Thru Movement Dance Studio. The cost is $5 and a portion of that fee will benefit South Park Library. Please wear comfortable clothing or a Hawaiian shirt or sarong, for fun!!

If you'd like to register, either call Janet Furtney (our Gentle Fitness Instructor) at 412-595-7828 or call the library at 412-833-5585.

Area Agency on Aging
Tuesday, March 28th at 12:00pm
A representative from the Area Agency on Aging will be at the library to explain the services they have available. Also, you will have the opportunity to look at Caregiver Backpacks which are backpacks filled with resources for caregivers of seniors.
Please stop in or call us at 412-833-5585 to register!

Knitting Group
Saturday, April 1st at 11:00am
Saturday, May 6th at 11:00am

Stop on by and work on projects, learn the basics, meet new friends, discover new ideas, have a great time and enjoy a cup of tea around the fireplace. An instructor will be on hand to help with any projects. If you are brand new to knitting, we have kits that you can borrow to get you started.

Knitters of all skill levels are welcome to attend! This class is free and registration is not required. Stop by the library this month to pick up a copy! No need to register!
A 2,190-Mile Walk on the Appalachian Trail
Thursday, April 6th at 7:00pm

Dan Crytzer, from Freeport, walked the entire Appalachian Trail in 2016 from finish (Maine) to start (Georgia). Come hear the interesting details of his journey! Registration is required!

Adult Book Clubs

Challenge yourself to read interesting and compelling novels with a great group of readers. We welcome all new members! Please call (412) 833-5585 to register, if you are new to either club.


2017 ADULT BOOK DISCUSSION SCHEDULE 2017 TEA & MYSTERIES BOOK SCHEDULE

Date/Time

Title

Author

Maus I & II

The Wife

The Catcher in the Rye

What Alice Forgot

Aug 17th
@ 7PM

The Good Luck of Right Now

Sept 21st
@ 7PM


Cloud Atlas: A Novel

Boston Girl

I am Half-Sick of Shadows
Date/Time

Title

Author

Still Life

I Let You Go

June 14th
@ 1PM

A Necessary Evil

July 12th
@ 1PM

The Art of Murder

Aug 9th
@ 1PM

Dead Watch

Sept 13th
@ 1PM

The Girl in the Ice: A Detective Erika Foster Novel

Oct 11th
@ 1PM

Blood Defense

Marcia Clark

Nov 8th
@ 1PM

Mistress of
the Art of Death