Adult Programs
These library programs are designed for adults and include clubs and other events.

DAYTRIPS & DESTINATIONS ARE BACK!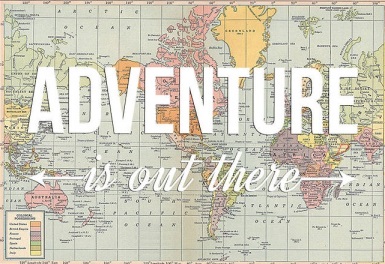 Click on the picture to view the Daytrips & Destinations Schedule.
Space is limited! Registration is required!

SIGN UP FOR OUR "MUNCH AND LEARN" PROGRAMS TODAY!
CLICK THE PICTURE TO VIEW THE SPRING SCHEDULE!




YOGA AT THE LIBRARY!

INTEGRATED YOGA
Tuesdays from 7PM - 8:15PM
in Community Center
$5 per class


GENTLE FITNESS
Tuesdays from 11AM - 11:30AM
in Community Center
$3 per class

SEATED YOGA


Thursdays from 11AM - 11:30AM

in Community Center

$3 per class

Tuesday, June 6th

Tuesday, June 6th

Thursday, June 1st

Tuesday, June 13th

Tuesday, June 13th

Thursday, June 8th

Tuesday, June 20th

Tuesday, June 20th

Thursday, June 22nd

Tuesday, June 27th

Tuesday, June 27th

Thursday, June 29th
5th Annual Art Show at South Park Township Library
Art Show Reception - Thursday, May 25th at 7:00pm

A showcase of South Park High School student art work will be displayed at the Library from May 15th-May 25th for voting. Stop into vote and join us for the reception on May 25th at 7:00pm!
Munch and Learns
"101 Ways to Nurture Yourself"
Wednesday, May 31st at 12:00pm

You are invited to join us for our 2 part "Munch & Learns" program series on "The 101 Ways to Nurture Yourself".

"The 101 Ways to Nurture Yourself" program is based on author, Christine Mabon's book by the same title and is all about self-nurturing.

We owe ourselves the same love and care that we give to family and friends, but sometimes we forget to make time to care for ourselves. During the presentation we will discuss some of the 101 ways identified in the book. Copies of the book will be available for $15. 

Stop in or call us at (412) 833-5585 and register today!


A Walk on the Montour Trail
Saturday, June 17th at 10:00am

We have a lot of history right in our own backyards along the Montour Trail. Historian Willy Frankfort is going to take us on a walking trip through the past. He will start with rock shelters and native villages and then transition to the railroads. If you like to walk and want to learn about our rich history, please join us. We will meet in the lot behind CoGo's on Piney Fork Road.

Call 412-833-5585 to register.
Pittsburgh Rocks - Rock Painting
Thursday, June 22nd at 7:00pm

Pittsburgh Rocks is a group that got started as an act of random kindness to unexpectedly brighten someone's day one rock at a time and then pass it on. Come to the library and paint and create some brightly colored rocks. Then you can take it out into the fresh air and sunshine and find a great hiding place. When your rock is found, you can be sure you have brightened someone's day. The finder of your rock will then re-hide it for someone else to find. The library will provide the paints and rocks.  Registration is required!
Engineering Challenges with the Carnegie Science Center
Thursday, June 29th at 7:00pm

Carnegie Science Center's programs for adults are fun, engaging, and perfect for the lifelong learner. From the things we buy to the services we use, Engineering touches our lives every day. Through collaboration we will be challenged to design and build. Please call 412-833-5585 to register!

Adult Book Clubs

Challenge yourself to read interesting and compelling novels with a great group of readers. We welcome all new members! Please call (412) 833-5585 to register, if you are new to either club.


2017 ADULT BOOK DISCUSSION SCHEDULE 2017 TEA & MYSTERIES BOOK SCHEDULE

Date/Time

Title

Author

The Catcher in the Rye

What Alice Forgot

Aug 17th
@ 7PM

The Good Luck of Right Now

Sept 21st
@ 7PM


Cloud Atlas: A Novel

Boston Girl

I am Half-Sick of Shadows
Date/Time

Title

Author

June 14th
@ 1PM

A Necessary Evil

July 12th
@ 1PM

The Art of Murder

Aug 9th
@ 1PM

Dead Watch

Sept 13th
@ 1PM

The Girl in the Ice: A Detective Erika Foster Novel

Oct 11th
@ 1PM

Blood Defense

Marcia Clark

Nov 8th
@ 1PM

Mistress of
the Art of Death