Adult Programs
These library programs are designed for adults and include clubs and other events.

*All in-house library programming is CANCELED, but BE SURE to check out some of our virtual programming! All programs are subject to change.*

JOIN US ON SEPTEMBER 30TH @ 6:30 PM FOR OUR
VIRTUAL EVENING HERBAL TEA TASTING FUNDRAISER!

Adult Take Home Craft: Yarn Weaving
Pick Up Your Craft From Monday, September 21st - Saturday, September 26th

This month we will be using an embroidery hoop to weave colorful yarn circle. We provide the loom, string, and yarn. We will also provide you with a recorded tutorial. All you will need is scissors and maybe a needle with a large eye that can fit yarn. 

Space is limited and registration is required. Crafts will be available for pick up September 21st - 26th in the vestibule during normal operating hours. Please sign up online to receive your craft kit here!
Advanced Computer Skills Computer Class on Zoom
Wednesday, September 23rd at 2:00pm
In this class, learn about the internal parts of a computer including the CPU, video card, etc. We will also discuss how to protect your computer from viruses and other features you can use with Windows 10. Please sign up online for this program here!
It's a Hockey Night in Pittsburgh! (1893 - Today) on Zoom
Wednesday, September 23rd at 7:00pm
Heinz History Center will be tracing Pittsburgh's hockey history from its beginnings in Oakland to the Consol Energy Center/PPG Paints Arena. Please sign up online for this program here!
Virtual Evening Herbal Tea Tasting Fundraiser
Wednesday, September 30th at 6:30pm
Danielle Spinola, owner of Tupelo Honey Teas in Millvale will be with us to discuss herbal remedies and taking control of our own health and wellness with the use of herbal tea. Did you ever wonder what health properties those herbal teas have? What tea should you drink and why? Join us for a night of learning all about herbal teas. You will leave knowing how to brew herbal teas, how to create your own teas and why certain herbs are used. Each participant will receive a package of various loose teas. 

The cost is $25 per person and registration is limited to 30 people. All proceeds benefit South Park Township Library! Please call 412-833-5585 or e-mail Donna at neiportd@einetwork.net to register!
Fake News and Information Literacy on Zoom
Wednesday, October 7th at 6:30 pm

In today's world of increasingly partisan and vitriolic politics, the words "fake news" get thrown around a lot. But what does that mean? Who creates it and how does it spread? How can you know what you're hearing and reading is accurate and true? From Soviet propaganda to message boards like 4chan, this class will take you inside the wild, devious world of fake news, of present and past, and give you the tools you need to fight it. (Also available for teens). Please sign up online for this program here!
Astrologer Rick DiClemente on Zoom
Wednesday, October 14th at 7:00 pm

What are the planets up to? Turns out A LOT! We can check in with Rick DiClemente to find out what is going on! Rick has been practicing astrology as an art, a science, a discipline and a way of life for over 36 years. In addition to his work with individual clients, he is known for his down-to-earth and humorous way of delivering his astrological knowledge to groups. He is a sought-after speaker at conferences and workshops, and has been guest on numerous radio and TV shows over many years. While he no longer teaches astrology in person, he is planning a YouTube series of lectures based on his book, "The Exquisite Zodiac." Please sign up for this program here!
Medicare 101 on Zoom
Wednesday, October 21st at 7:00 pm

Do you have questions regarding your Medicare coverage? Are you turning 65 and getting bombarded by tons of mail and don't know which way to turn? Or maybe you have had Medicare for a while but you just don't feel that your coverage is meeting your needs. Maureen Sullivan, an independent broker will be here to answer your questions. She will explain the different enrollment periods, the difference between a Medicare Supplement and a Medicare Advantage Plan and explain some government benefits that can help you pay for your prescriptions. Please sign up for this program here!
"American Cryptic" - Author Jim Towns on Zoom
Tuesday, October 27th at 7:00 pm

Mt. Lebanon native, Jim Towns shares Western PA ghost stories in his book "American Cryptic." Towns is a filmmaker and writer currently living in California. He has an innate fascination with legends, ghost stories and other strange experiences, particularly those in his native Western PA. This should make for a fun and creepy Halloween program, but this is not for the young kiddos! Please sign up for this program here!
FREE VIRTUAL COMPUTER CLASSES!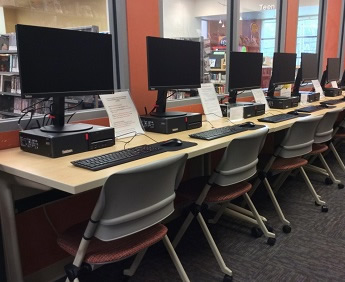 **South Park Township Library's FREE computer classes have gone virtual
and will take place on Zoom.
Learn more about our Computer Classes here
.
YOGA AT THE LIBRARY!



Yoga is back! All Yoga participants must sign a new waiver!

INTEGRATED YOGA
Tuesdays from 7PM - 8PM
Outside by Community Center
$5 per class


GENTLE FITNESS
Tuesdays from 11AM - 11:30AM
in Community Center
$3 per class

SEATED YOGA


Thursdays from 11AM - 11:30AM

in Community Center

$3 per class
ADULT BOOK CLUBS

Challenge yourself to read interesting and compelling novels with a great group of readers. We welcome all new members! You will need to sign up online for these book clubs!

2020 TEA & MYSTERIES BOOK SCHEDULE 2020 ADULT BOOK DISCUSSION SCHEDULE