Adult Programs
These library programs are designed for adults and include clubs and other events.


JOIN US EVERY WEDNESDAY IN MARCH AND APRIL
FOR OUR MUNCH & LEARNS ADULT PROGRAM SERIES!




Click on the picture above to learn more about these weekly programs!

YOGA AT THE LIBRARY!

INTEGRATED YOGA
Tuesdays from 7PM - 8PM
in Community Center
$5 per class


GENTLE FITNESS
Tuesdays from 11AM - 11:30AM
in Community Center
$3 per class

SEATED YOGA


Thursdays from 11AM - 11:30AM

in Community Center

$3 per class

Tuesday, February 27th

Tuesday, February 27th

Marie Benedict, the Author of "Carnegie's Maid"
Wednesday, February 28th at 7:00pm

Marie Benedict will be here to discuss her new novel "Carnegie's Maid." This novel is "part historical fiction and part romance focusing on the young Andrew Carnegie and his relationship with his estate's maid, an Irish immigrant who isn't what she appears to be. Ms. Benedict weaves deep research about Carnegie's world with solid storytelling about an unlikely romance" (Tony Norman, Post-Gazette). Marie will also be signing and selling books for $25.

Please register by calling us at 412-833-5585!
Pysanky - Ukrainian Egg Decorating
Saturday, March 10th from 10:30am - 12:30pm
Wednesday, March 14th from 6:30pm - 8:30pm

Pysanky is a traditional egg decorating craft in Ukraine with a history of thousands of years. Artists from St. Peter and St. Paul Ukrainian Orthodox Church will be here to teach you how to create your Pysanky masterpiece!
The cost for this program is $10. All supplies will be provided. Space is limited so please call us at
412-833-5585 and register today!
Knitting Group
Saturday, March 10th at 11:00am

Stop in and work on projects, learn the basics, meet new friends, discover new ideas, have a great time and enjoy a cup of tea around the fireplace. An instructor will be on hand to help with any projects. If you are brand new to knitting, we have kits that you can borrow to get you started.
Knitters of all skill levels are welcome to attend!
Yoga Flow 2.0
Wednesday, March 21st at 7:00pm
In the Community Center

This yoga class is a vigorous, fitness-based approach to vinyasa yoga. The emphasis is on strength and flexibility during a class that is full of movement and flow. The class will be considered for all levels in which each person can modify or intensify as needed or desired. New participants are required to sign a liability waiver.
FREE COMPUTER CLASSES @ THE LIBRARY!


Click on the picture to view this month's Computer Class Schedule for Adults!

ADULT BOOK CLUBS

Challenge yourself to read interesting and compelling novels with a great group of readers. We welcome all new members! Please call (412) 833-5585 to register, if you are new to either club.

2018 TEA & MYSTERIES BOOK SCHEDULE 2018 ADULT BOOK DISCUSSION SCHEDULE

Wednesday, March 14th
@ 1:00 PM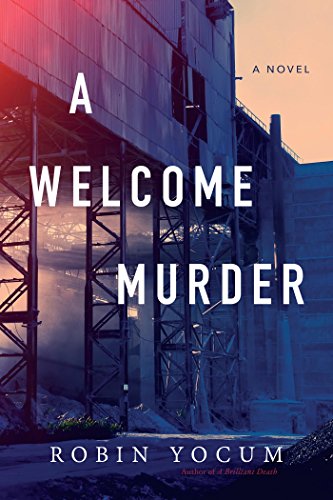 Thursday, March 15th

@ 7:00 PM