Adult Programs
These library programs are designed for adults and include clubs and other events.

**South Park Township Library is currently CLOSED to the public until further notice. All in-house library programming is CANCELED. but BE SURE to check out some of our virtual programming!.**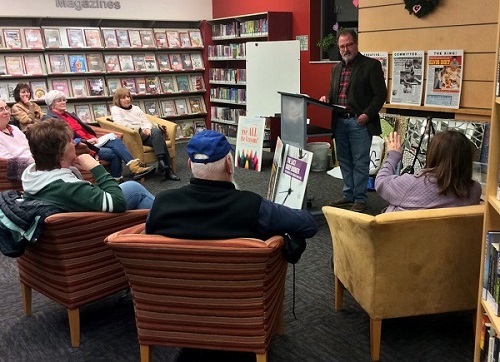 Adult Take-Home Craft - Dictionary Paper Flower
Pick up Supplies at Library Entryway on
Wednesday, June 3rd & Thursday, June 4th

Since we can't craft with you in-person, we have a craft ready for you to do at home. We're providing most of the supplies. You just need your own scissors and glue (preferably tacky glue, but you could also use school glue or hot glue) to participate. Additionally, we will e-mail you an instructional video to complete the project. We ask that you only take one craft kit per family as we are still learning how to make this work from afar!

You will be able to pick up your supplies in the library entryway on Wednesday, June 3rd from 10:00 am - 5:00 pm or on Thursday, June 4th from 10:00 am - 5:00 pm. The pickup is non-contact, but masks are still encouraged. Each kit will be in a labeled bag with the name of the person that registered. Please only enter our entryway one person at a time for social distancing purposes. Additionally, you will not be able to enter the library.

Kits are limited, so please register for this program online here!
Digital Book Club on Zoom
Thursday, June 18th at 7:00 pm

It's time to reconvene book club! This will be our first ever digital book club via Zoom!
For June, we are going to discuss what we've been reading since quarantine. We can then decide what books we want to read for the next meeting.
Please register online for the Digital Book Club here! We will email you Zoom info prior to the meeting. New members are welcome! We miss you all and hope to see you there!