Adult Programs
These library programs are designed for adults and include clubs and other events.

Knitting Group
Saturday, October 21st at 11:00am

Knitting is back! Stop in and work on projects, learn the basics, meet new friends, discover new ideas, have a great time and enjoy a cup of tea around the fireplace. An instructor will be on hand to help with any projects. If you are brand new to knitting, we have kits that you can borrow to get you started.
Knitters of all skill levels are welcome to attend! This class is free and registration is not required.
Haunted Pittsburgh
Monday, October 23rd at 7:00pm

Founders of the Haunted Pittsburgh Ghost Tours and authors of "Haunted Pittsburgh" discovered that Pittsburgh is teeming with great tales of ghosts, mayhem and otherworldly happenings. Tim and Carol Murray are the curators of Pittsburgh's nightmares and all things that go bump in the night in western Pennsylvania and will be here to tell us about their great loves—Pittsburgh and a good ghost story. Call 412-833-5585 to register!
WEDNESDAY AFTERNOON MUNCH & LEARNS ARE BACK!

Click the picture below for the Fall Munch & Learns Schedule!


Essential Oils -
Combining Alternative Treatments with Traditional Medicine
Wednesday, October 25th at Noon

What is an essential oil? And what oils should every home have? How can you use these natural solutions to assist you and your medical practitioner reach your health care goals? Call 412-833-5585 to register!

A Walk on the El Camino
Wednesday, November 1st at Noon

El Camino de Santiago de Compostela (in English: The Way of St. James) is a network of routes across Spain and Europe, which all lead to Santiago de Compostela, in the northwest of Spain.
Our speaker, Ann Coffaro, walked the El Camino alone and will share with us her spiritual journey! Call (412) 833-5585 to register!

Fresh from the Farm Juices
Wednesday, November 8th at Noon

Learn the benefits of drinking fresh, organic juices made from the produce of local farms. Call (412) 833-5585 to register!
LEARN ABOUT DAYTRIPS & DESTINATIONS HERE!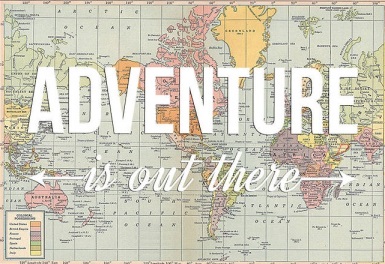 Click on the picture to view the Daytrips & Destinations Schedule.
Space is limited! Registration is required!

YOGA AT THE LIBRARY!

INTEGRATED YOGA
Tuesdays from 7PM - 8:15PM
in Community Center
$5 per class


GENTLE FITNESS
Tuesdays from 11AM - 11:30AM
in Community Center
$3 per class

SEATED YOGA


Thursdays from 11AM - 11:30AM

in Community Center

$3 per class

Tuesday, October 24th

Tuesday, October 24th

Thursday, October 26th

Tuesday, October 31st

Tuesday, October 31st
Yoga Flow 2.0
Wednesday, November 15th at 7:00pm
In the South Park Board Room

This yoga class is a vigorous, fitness-based approach to vinyasa yoga. The emphasis is on strength and flexibility during a class that is full of movement and flow. The class will be considered for all levels in which each person can modify or intensify as needed or desired. New participants are required to sign a liability waiver.
FREE COMPUTER CLASSES @ THE LIBRARY!


Click on the picture to view this month's Computer Class Schedule for Adults!

ADULT BOOK CLUBS

Challenge yourself to read interesting and compelling novels with a great group of readers. We welcome all new members! Please call (412) 833-5585 to register, if you are new to either club.


2017 ADULT BOOK DISCUSSION SCHEDULE 2017 TEA & MYSTERIES BOOK SCHEDULE

| | | |
| --- | --- | --- |
| Date/Time | Title | Author |
| | I am Half-Sick of Shadows | |
Date/Time

Title

Author

Nov 8th
@ 1PM

Mistress of
the Art of Death